APEX DYNAMICS, INC.
TEL: 886-4-24650219
FAX: 886-4-24650118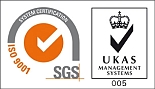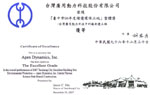 MAYOR'S AWARD



Apex Dynamics, Inc. is a worldwide leader company of manufacture robots for plastics injection molding machines. Based on more than twenty years of accumulated manufacturing and marketing experiences plus the high level of technical producing abilities then established a professional making servo application¡¦s high speeds low backlash gearbox. The company slogan is ¡§TRUTHFUL RESPONSIBLE CREATIVE¡¨. The quality policies are ¡§The number one quality is our honor; Satisfied customers is our duty. ¡§ Continuously improving processes, finding proper and effective methods to provide customers different enquires for varied services, new products and even more.

Company :

APEX DYNAMICS, INC.

TEL :

886 - 4 - 2465 - 0219

FAX :

886 - 4 - 2465 - 0118

ADDR:

No. 10. Keyuan 3 rd Road, Situn District.
Taichung City 407. Taiwan R.O.C

E - M a i l :

---

The APEX servo gearbox has been designed for direct attachment to popular servomotors. The power is transmitted from the motor to sun gear. The sun gear drives three planet gears, which are contained within an internal toothed ring gear. The planet gears are mounted on the planet carrier with double wall supports. The planet carrier is part output shaft. So when the sun gear rotates, it drives the three planet gears inside the ring gear. As planet gears rotate with carries and automatically the output shaft rotates.

Due to the load sharing into multiple tooth contacts, the gearbox provides the highest torque and stiffness for a given envelope. The other significant advantages are simple and efficient lubrication and a balanced system at high speeds. The balanced kinematics and the associated load sharing makes the gearbox truly ideal for servo applications.